The event is in progress | The 53rd MEDICA opened grandly, looking back on the wonderful first day of Synthgene Medical Technology!
2021-11-16
---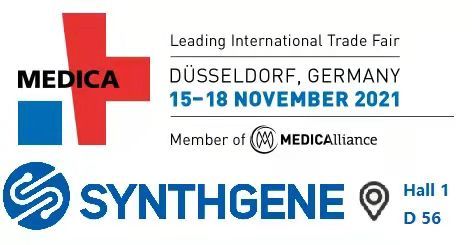 On November 15, 2021, the world's largest medical equipment industry exhibition, the German International Hospital and Medical Equipment Supplies Exhibition (MEDICA), grandly opened in Dusseldorf, Germany. This MEDICA exhibition attracted more than 200,000 exhibitors from more than 100 countries, and experts from various countries gathered to discuss and exchange medical cutting-edge technology. For the first time of MDICIA, Synthgene Medical Technology showed a variety of products, which attracted much attention.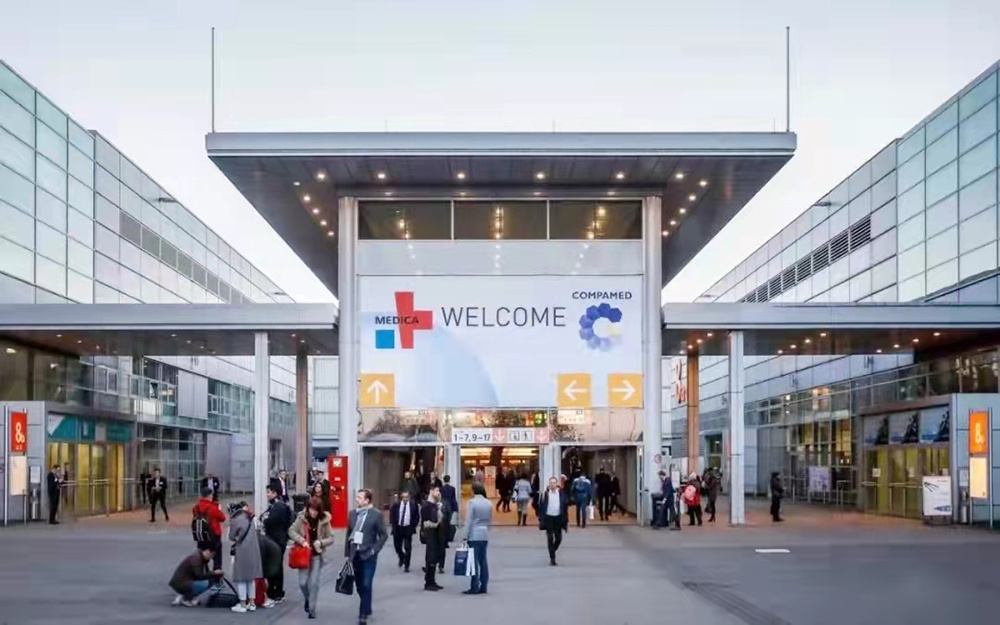 After more than 40 years of development, MEDICA has gradually become a comprehensive and innovative medical equipment event, recognized as the world's largest and most authoritative hospital and medical equipment exhibition with its irreplaceable scale and influence. As the first offline medical exhibition restarted after the epidemic, the exhibition focused on the exchange and discussion of new medical products for epidemic prevention and control. A number of medical research results will also be presented through the forum during the exhibition.
Synthgene Medical Technology is dedicated to the R&D, production, sales and service of POCT diagnostic reagents, basing in China and serving the world. At present, the company has mature IVD raw material R&D platforms, including protein expression and purification platform, hybridoma monoclonal antibody screening platform, antibody engineering design and expression platform, etc., providing a solid technical foundation for the development of diagnostic antibodies. In addition to this, we have abundant antibody validation process platforms, including colloidal gold platform, fluorescence chromatography platform, latex turbidimetric platform, chemiluminescence platform, and the performance of raw materials has been fully validated. Currently, our products cover a wide range of fields such as infectious diseases, inflammatory infections, cardiovascular diseases, gastrointestinal diseases, oncology, pregnancy testing, and pet disease diagnosis, providing downstream IVD companies with total solutions for relevant product development, production, and registration. Synthgene Medical Technology is committed to providing overall solutions and technical support for true blunt products for customers at home and abroad, and promoting the accurate diagnosis of human diseases with high-quality products!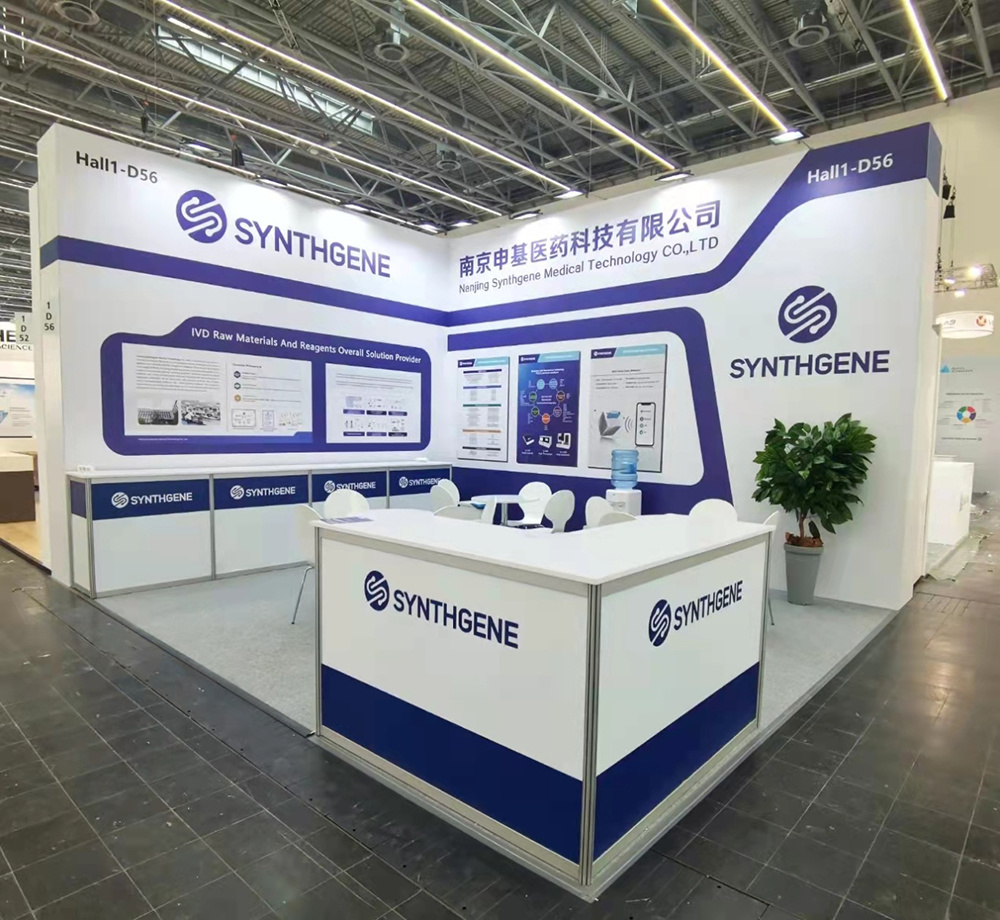 In this exhibition, Synthgene Medical Technology brought a variety of products with a wide range of applications: POCT related products (COVID-19 series, infectious disease series, drug series, gynecology series, gastrointestinal series, eugenics series, pet series, myocardial series, etc.), dry chemical analyzer and a number of diagnostic instruments and related raw materials products.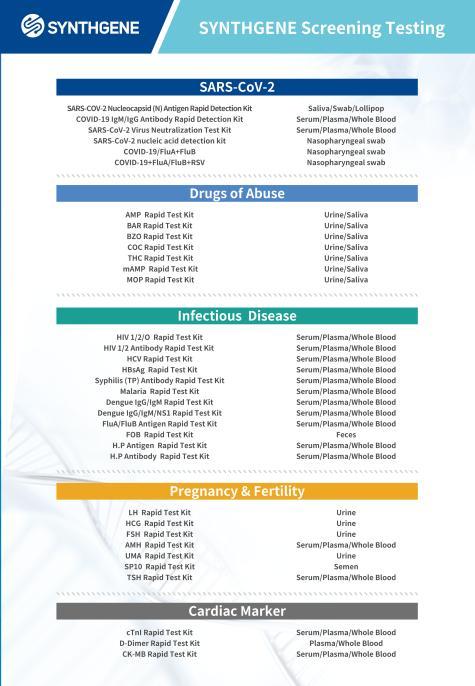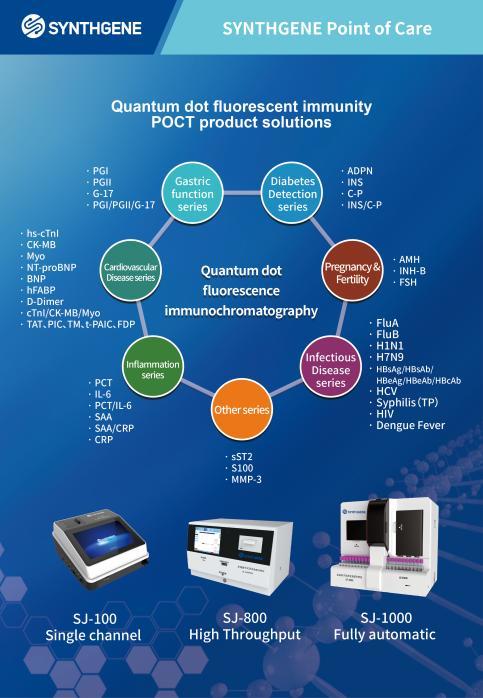 Synthgene Medical Technology focused on introducing the COVID-19 of detection products and solutions at this exhibition. At present, Synthgene s' COVID-19 products cover rapid antigen, rapid antibody, and rapid neutralizing antibody detection. The products have successively obtained European Union CE, Japan, Iran, Lithuania, Indonesia, Access qualifications in Ukraine, France, the United Kingdom and other countries and regions. At the same time, it has won orders from many governments and won unanimous praise from overseas customers. It has contributed a solid force to the prevention and control of the global COVID-19 epidemic!

At the same time, in order to better cooperate with overseas colleagues, Synthgene communicated with participating customers in the form of online "live room". The dual protection of online and offline provided better services for the participating audience!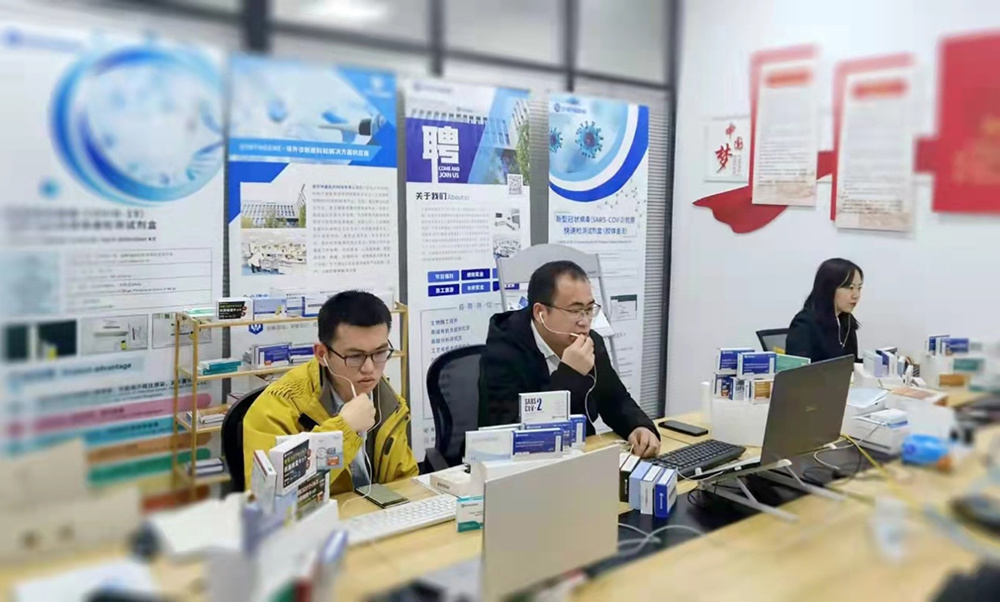 The four-day MEDICA was officially opened with a lot of excitement! We look forward to your visit at Hall1 D56!